How to Get .COM Domain for Rs.99*?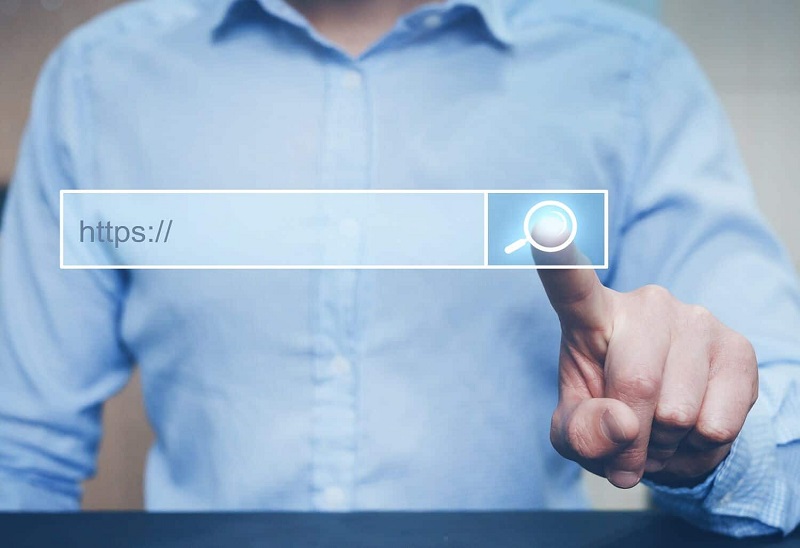 Internet is expanding on a regular basis as more new websites are going live each day. As of today, there are more than 1.84 billion websites online. But all of them have their own unique identity and name, a domain name that helps users distinguish between them.
In the beginning years of the 80s, websites were limited to a few powerful entities like military and government facilities. Ergo, the total number of websites was measly and a lot easier to differentiate compared to today. To visit these websites, the user would have to enter the IP address, which was a string of code with numerical characters and periods. Back at the time, the system was able to keep track of every single IP address. It was also the reason why a user would not be able to visit a website if he did not have its IP address. After all, it was a time before browsing history and surfing the search engines. There was no way for users to put in their queries on the browser and choose from the search results. Remembering or cataloging these complicated IP addresses was proving inefficient, not to mention troublesome. In time, the internet was getting flooded with a tsunami of websites, making it difficult for users to access websites solely on IP addresses.
To answer the issue of numerical IP addresses and make searching websites easier, computer geniuses pioneered the use of the Domain Name System(DNS). Domain names were an instant hit as they were much easier to comprehend and relate to the searched websites. The very first domain names were immensely popular and, the domain extensions that they associated were the first Top Level Domains(TLDs).
Domain Name System(DNS)
As mentioned earlier, the Domain Name System or DNS is a virtual solution to access a website without searching specifically for its IP address. It is a system for computers, servers and other entities on the internet or a private network that recognizes websites and applications with unique names. It is a digital nomenclature and directory system that connects the name of a domain to a certain IP address. It is similar to assigning roll numbers to students and taking attendance in class instead of calling out names.
Domain Registration and Top Level Domains
You cannot assign a domain name to your website willy nilly as there is a system in place. You have to register your domain name with a domain registrar who grants you authority to use the name for your website. A domain registrar is an authoritative entity that grants or sells the authority to register and use a domain name to a user for a certain period. Basically, they lease the use of a domain name to users for a time based on a contract.
Domain registration is an essential process that cannot be overlooked if you want to launch a website. It allows the system to assign unique domain names to different websites systematically. It effectively removes the risk of ambiguity from the system.
Back in 1985, the scientists who created the Internet Assigned Numbers Activity (IANA) for the internet categorization created the first domain names, also termed as Top Level Domains or TLDs. The first six TLDs were .com, .net., .edu, .mil, .gov and .org. Not to mention, these TLDs later became the standard domain extensions for websites internationally.
How to Get a .COM Domain for ₹99*?
Domain registrars consider .COM to be the most premium and valued of out all the domain extensions. Not only that, the price of subscription or registration of a .COM domain is humongous when compared to its counterparts. The regular price for a one-year registration of a .COM domain is about ₹500-600, i.e., around 10$ in the international market. Spending so much on a domain registration is somewhat of a letdown for those who cannot afford it.
That's not the case anymore!
Come 20th May, MilesWeb, an Indian domain registrar and web hosting provider specially famous for their cpanel hosting India, has launched #99notoutoffer. As it suggests, users can register a .COM domain for ₹99 only. It is, of course, a limited offer and is rumored to last till June 30th. The offer itself seems too good to be true, but with this, you have to pay little more than a dollar for a .COM domain.
The offer is valid on the .COM registration for two or three years. However, it is quite the deal!Instead of the original price of ₹850, you have to pay ₹99* for the first year of the registration contract. Furthermore, it brings the total cost for the two-year domain registration to ₹1100.
I recommend you make the most of it now while you have the chance because such offers seldom come by.
Afterword
The .COM domain isn't easy to procure as is and, it is definitely not cheap. However, you have a chance to add a .COM extension for your domain name at just ₹99*. Make sure you get one for yourself before you lost this chance forever.